Best Horizons Play School crossing Republik Ghaziabad - Ghaziabad
Friday, 14 February 2020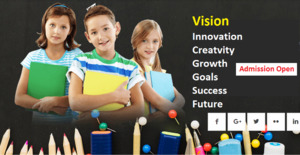 Item details
City:
Ghaziabad, Uttar Pradesh
Contacts

Horizons Play School

8586048680
Item description
Horizons, Our play school has a proud tradition of being a supporting and caring organization that delivers outstanding educational requirements and opportunities for all students. By choosing our school, we believe that you have invested in the "Faith in Education".Our play school have a lot to offer and we understand that the play schools should not be aimed at developing academic skills like reading and writing but also focus on over all development of the child.

We are known as "Best Play School in Shahberi and Crossing Republik " as we develop, leadership and personal growth to complement the academic, artistic, technical and sporting opportunities that our school provides to all students.

We are proud that our engaging curriculum and dedicated staff has created a teaching and learning environment, where each student will not only be supported to achieve the highest levels of success of which they are capable of but, will also be encouraged to be responsible, thoughtful, honest, respectful and confident.

We emphasize on developing Moral Responsibilities and logical understanding of every child, so that they are ready for further understanding of academics and higher schooling. A child is like a clay and we promise to mould them into a responsible and caring individual.